Drama based solutions for personal impact, interpersonal effectiveness and positive change
DramaInSite offers exceptional live and virtual 1to1 coaching, group training workshops and conference sessions . With over 25 years of expertise in the use of drama in a learning and development context, sessions include presentation skills, public speaking, managing difficult conversations, understanding body language and vocal impact and communicating under pressure.
Working as DramaInSite Michael Yale works with trusted associates to offer a range of drama based coaching and training workshops. While maintaining a very personal approach to learning and development Michael is able to expand training offerings by utilising a team of trusted associates such as actors for roleplaying, film-makers for creating video training and business phycologists to act as researchers and co-facilitators.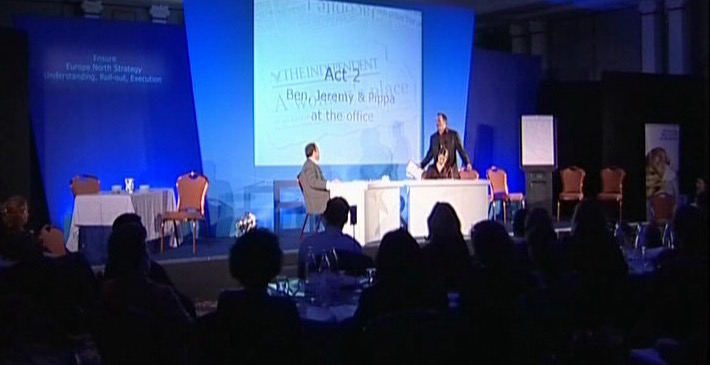 For More Information Please Visit:
www.dramainsite.com
For Enquiries and Bookings Contact: